Retrosync
Retrosync 1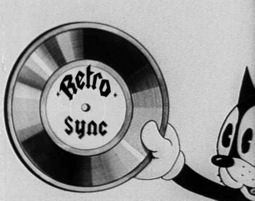 Retrosync is a term I use to refer to IDM music playing over old (pre-1950) cartoon dancing segments. It is a weird combination, but, I think it works out to an extent. Here I have assembled over 28 minutes of old cartoon dance segments set against some choice IDM music have mixed. This video can be used many ways. You could also use some of the video for clips or avatars. Retrosync could also be used without the IDM music in a nursery setting. It could also be used as a video
screensaver. You might be able to find your own unique use.


Sound Track

Track # Artist - Trackname - Album

1 Maps & Diagrams - Altitude - Polytuft-Tech
2 Tycho - Past Is Prologue - Past Is Prologue
3 Metamatics - giant sunflowers swaying in the wind - Mas Confusion
4 Ten and Tracer - On Your Marks - An Hour Brighter
5 Phonem - phonetik - Phonetik
6 Proem - Rigid Designators - You Shall Have Ever Been
7 Phonem - Syntax - (back to basics)
---
RetroSync 2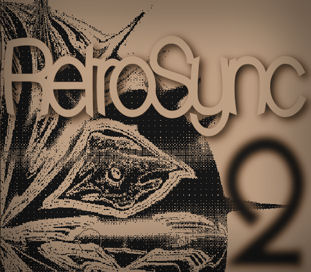 This is the second installment of my RetroSync videos. Retrosync is what I originally used to reference old cartoon dancing segments with IDM music overtop of it. I am experimenting with different types of electronic music this time such as break beats, dubstep and triphop.I have chosen to include racial stereotypes in this video. At first I was going to leave it out but I wanted to show the social mentality of the times these cartoons were made (1920's-40's). You can even see M.i.c.k.e.y M.o.u.s.e in black face in this video. This video contains some great old cartoons and great music mixed together. I hope you enjoy it.
Sound Track

Track # Artist - Trackname - Album

1 Cim - hitachi - Warm data
2 Kettel - Little Tongues - My Dogan
3 Only child - breakneck - DJ-Kicks
4 Lusine - ask you - Serial Hodgepodge
5 µ-ziq-goodbye goodbye - Royal Astronomy
6 Deckwrecka - Catchwrecka - DJ-Kicks
7 Maps & Diagrams - Do It Yourself - Free Time1
8 Nightmares on wax - play on feat corrina joseph - DJ-Kicks
9 Ronin - which hunt - Contaminated Bass Injection EP
10 Wisp - Untethered - Nrthndr
---
RetroSync 3
Mostly IDM music with dancing segments.
Sountrack

Track # Artist - Trackname - Album

1 Cim - Cloud Cover - Reference
2 Mint - A figure on horseback - Chasing Shadows
3 Sarin Sunday - A lonely hike - The Lonely Hike
4 Aspen - This Is Why Only Teenagers Can Really Love Music - Are You That Retail Snob?
5 Arovane - Instant gods out of the box - Lilies
6 Four Tet - My angel rocks back and forth - My Angel Rocks Back and Forth
7 Cim - First - Did You See
8 Pushkin - Fairy dust [space raiders edit] - ?
---
RetroSync 4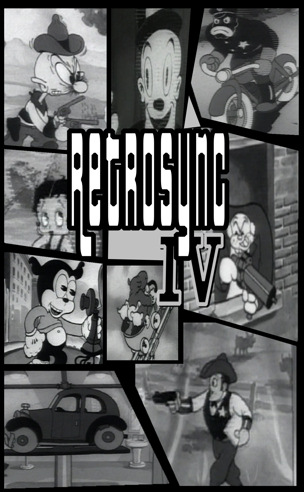 4th installment in the RetroSync series. All new video of cartoons dancing to musical genres from dubstep to IDM. These cartoons have been compiled from many sources, all logo free for potential creative reuse of this video for avatars, graphics, screensavers. etc. Enjoy these black and white cartoons set to futuristic beats.

Soundtrack

Track number - Artist - Track title - LP/EP

1 Grime Reaper - Number - Safe & Sound EP-JME026 Vinyl
2 Self Oscillate - Thirtyseven - Specifics
3 Arovane -Delc R - Putting The Morr Back In Morrissey (Disc 1)
4 Midwest Product - Alternator - Specifics
5 Caspa - Dubwarz - DP006 Vinyl
6 Aphex Twin - Film - Come To Daddy
7 Flying Lotus - 1983 - 1983
8 Mint - Terkep -Pulse
---
RetroSync 5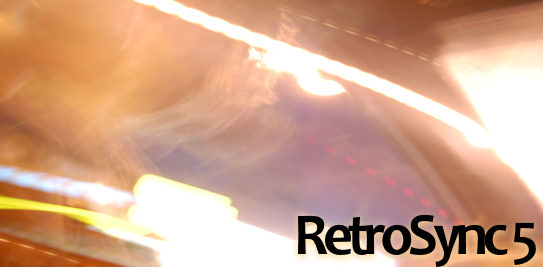 Number 5 in this series which goes into more early WB cartoons with dancing cartoons with a mix of different music genres such as dubstep, trip hop and IDM. There are some instances of racial stereotypes but excluding them with this sort of project would be difficult and make less material to put together. Music for this Retrosync was processed by Breakaway with Norskubouty's Helix Preset for great sounding beats.
SoundTrack

Track # - Artist - Title - Album

1 Nightmares on wax - Da Feelin - - Thought so
2 Mouse on Mars - Twift Shoeblade - autoditacker
3 Skandalous Unlimited - Whisper - True Tiger Around The World Vol 1
4 Dday One - Burning Alone - Heavy Migration
5 Fred Deakin - Magical Creatures
6 Vaccine - Fever (High Grade Mix) - VAC002
7 Kelpe - Knock, Turn - Sea Inside Body
8 Apparat - Moderat feat. Paul St Hilaire - Let - Things to be frickled
9 South3rn - Muslim Dub -Lo Dubs Presents: Analog Clash Mixed By 6Blocc
10 Chachi Jones - Not This Nothing - Dymaxion Daydream
11 Kelpe - Overland But Underwater -Sea Inside Body